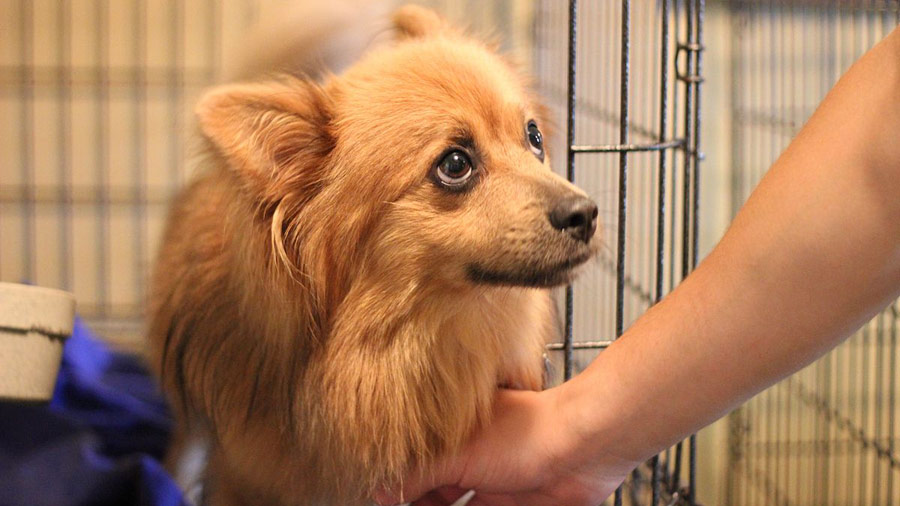 As humans, pets are living longer and develop age-related problems similar to their human owners. Unsurprisingly, people are taking clues from their own ways of staying healthier by eating better and taking supplements, which is particularly important as veterinary healthcare costs rise.
The average household in the U.S. spent $655 on routine visits for dogs to the veterinarian last year, up 47% from a decade ago, according to the APPA. Expenditures for cats soared by 73% over the same time frame, as parenting a cat became more "respectable".
However, the major driving force behind the growth of pet supplements is that pet owners view these products as natural ways to promote health and wellness. Veterinarians have also come to view supplements as reasonable alternatives to animal drugs and are more willing to recommend them as adjuvant or even replacement therapy.
Much like the human vitamin category, pet owners appreciate the importance of dietary supplements as a complement — not a replacement — to high-quality natural or organic pet foods. Close to 70% of dog owners are aware of vitamins and supplements specifically formulated for animals.
As pet owners take a more holistic approach to their pet's health, veterinary endorsements of supplements are growing and increasingly reinforcing their importance in maintaining overall pet health. Many retailers now partner with nearby veterinary facilities to support clinicians' recommendations and in turn provide the clinics with in-depth product information and samples.
There has been a fundamental shift in the way pet owners view their animals, with natural and organic pet foods and supplements finding a broader, more receptive audience. This is not a fad that will fade away — even in difficult economic times.
Commonly Used Dog Supplements
Consumers are increasingly looking for ways to eat healthier foods that contain unique ingredients formulated to provide more than traditional nutrition. This same view is taken when considering buying dietary supplements and for their pets. Below is an overview on some of the more widely available and widely used ingredients for your pets.
Prebiotics
Prebiotics are non-digestible food ingredients that stimulate the growth of beneficial bacteria that have the potential to improve host health, inhibiting the growth of pathogenic microorganisms. Fructooligosaccharides (FOS) act by stimulating the growth of Bifidobacterium species in the large intestine.
Not much is known about the correct and effective dosage levels of prebiotics for dogs or cats, but preliminary evidence indicates that very low levels (0.3% of a dog's diet) are most effective and produce the least number of side effects (bloating, gas, etc.)
Probiotics
Probiotics are friendly bacteria, such as Lactobacillus acidophilus, Bifidobacterium bifidum and Lactobacillus bulgaricus, which help to keep harmful bacteria from colonizing and creating digestive problems, and thus support the body in fighting illness and disease.
If beneficial bacteria become depleted or the balance is disturbed, potentially harmful (pathogenic) bacteria can overgrow. Probiotics are live cultures unstable at temperatures over 75 degrees and thus need be applied to pet foods after cooking. Most veterinarians feel that standalone supplementation is more efficacious.
Glucosamine and Chondroitin
Glucosamine and chondroitin are critical components of cartilage, but the body's natural production diminishes with age. Many manufacturers formulate these chondro-protective nutrients into their pet foods to help stimulate cartilage metabolism and inhibit its degeneration as well as provide anti-inflammatory properties.
Get Nutrition Strength's Joint Support plus glucosamine, chondroitin and MSM for dogs on Amazon at https://www.amazon.com/dp/B01IO0IDME.
Omega-3 Fatty Acids
Omega-3 fatty acids from fish oil or other marine sources contain high levels of eicosapentaenoic acid (EPA) and docosahexaenoic acid (DHA), capable of modifying inflammatory skin responses of healthy dogs. Pet foods supply ample Omega-6 fatty acids, but not Omega-3.
Omega-9 fatty acids have no benefit to dogs or cats. Flaxseed oil contains alpha-linolenic acid (ALA), but its conversion by the body to EPA and DHA is slow and inefficient and thus flaxseed oil does not appear to be as effective as fish oil in reducing inflammation.
Get Nutrition Strength's Omega 3 Wild Fish Oil for Dogs on Amazon at https://www.amazon.com/dp/B01BLYD6TK.
Antioxidants
Antioxidants such as vitamins C and E, zinc and other trace elements help neutralize the effects of stress and environmental irritants. Although dogs — unlike humans — manufacture vitamin C, many veterinarians look at it as a "conditionally essential" nutrient helpful in times of stress. Pet owners like to see this vitamin in pet foods as well as vitamin E.
General Nutrition Guidelines for Dogs
Dietary changes should always be considered with your dog's overall health in mind. Please consult your veterinarian for guidance and keep in mind that not all foods are created equal. The following general rules apply:
Whole foods (e.g., sardines, an apple) are more nutritious than food fractions (e.g. fish oil apple pectin).
Fresh food, either raw or lightly cooked, is more nutritious than processed food (i.e. any food carrying a label and wrapped in packaging material is considered processed).
Feed your dog the best food you can afford and food that matches your lifestyle. For example, if you have very young children, a raw diet may pose a contamination risk. Try to include as much fresh, whole food in the diet as possible.
Expect that supplements will be needed to fill in the nutritional blanks. Agricultural practices have rendered many foods, even organic ones, less nutritionally complete than they once were. Dogs appreciate and need dietary diversity as much as we do. Follow the Rule of Fives:
Select five products your dog likes.
Refrain from buying products in the "not so good" category below.
Buy kibble in 5-pound bags. Store in original package, preferably in refrigerator.
Feed a different product each day in a 5-day rotation.
To increase dietary diversity and interest, mix in a small amount of the food you eat that day (meat, fish, veggies and fruits; 1 tsp to 1/2 cup, depending on your dog's size). Remember that these additions are part of your dog's diet, not in addition to it, to avoid unhealthy weight gain. Ask your vet what the appropriate weight for your dog should be and maintain that weight.
It is a myth that dogs should not eat "people food". There is no scientific support for this, except that there are certain foods (e.g. onions, grapes, chocolate, macadamia nuts) that dogs cannot eat without ill effects. But a good quality bag or can of chicken and rice dog food, for example, is made from the same chicken and rice you would eat.
General Feeding Guidelines for Dogs
You should avoid feeding your dog chilled food. Food should always be fed at body temperature (about 101F for a dog). Add boiling water to food and soak till warm to touch. Do not use the microwave as nutrients will be lost.
For manufactured canned and kibbled diets, it is essential to put back in what processing has removed. This includes, as a minimum:
Water (1 part kibble to 1 part water. Note you must add water to the grain-free diets because they are highly concentrated.)
Enzymes.
Multi-vitamin / mineral supplement.
Get Nutrition Strength's Cranberry D-Mannose Antioxidant, Urinary Tract Support for Dogs and Cats chewable tablets on Amazon at https://www.amazon.com/dp/B01N5IFNN1.
Dog Food Options
Home Prepared Ancestral Diet
Prepared from ingredients you might eat yourself — fresh chicken, beef, turkey, greens and fruits, preferably organic. Feed either raw or lightly cooked and add appropriate supplements for balance and completeness. Diet changes daily. To insure balance in your diet, consult appropriate references.
Raw diets may not be appropriate for all dogs. Consult with your veterinarian if you are unsure about the suitability of a raw diet for your dog. Be very careful about freshness and quality — raw diets are not for everyone.
Commercially Prepared Ancestral Diet
Frozen raw diets from human food-grade ingredients. The manufacturer sources and blends all needed ingredients for a complete and balanced diet. Change variety often, preferably on a daily basis (see Rule of Fives above). Examples:
Bravo! Balance Formula.
Fresh is Best (frozen raw product).
Honest Kitchen (dehydrated product).
Nature's Variety Instinct RAW.
Stella & Chewie's.
Canned or Kibbled Manufactured Foods from Human Food-Grade Ingredients
Select single protein source foods with crude protein not more than 36%. Some of these are organic. Examples:
Back to Basics.
Blue Buffalo.
Fromms Four-Star Nutritionals.
Karma (Natura Pet Products).
Natural Balance Organic Formula.
Canned or Kibbled Processed Foods, not from Human Food Grade Ingredients
These are free of byproducts (e.g. chicken byproduct meal), unidentified protein or fat sources (e.g. meat meal, animal digest, animal fat), food fragments (e.g. tomato pomace, beet pulp), artificial colors (Yellow 5, Red 40, Blue 2), flavors (natural smoke flavor), preservatives (sorbic acid, BHA, BHT) and sweeteners (dextrose, sucrose, brown sugar). Examples (this list is not inclusive; there are many more):
Earthborn.
EVO Dog Food.
Merricks Grain Free.
Fromms Gold Nutritionals.
Nature's Variety Prairie recipes.
Wysong.
Foods that Could Be Done Better
These include canned or kibbled processed foods containing any of the following:
Meat or poultry byproducts.
Corn: meal, gluten or other forms.
Soy: controversial ingredient which may cause allergic response.
Fats or proteins whose sources are not identified by species.
Food fractions and fragments.
Colors, preservatives, sweeteners, softeners, flavors, salt. Examples:

There are many, often found in establishments that do not cater to the needs of pets (grocery stores, box stores, hardware stores). To protect your pet, learn to read and interpret labels.
Pet food recalls due to various forms of contamination are unfortunately becoming increasingly common. To protect your pet's health, know who makes your dog's food and treats and where the raw materials come from. Preferably, products will be made and sourced in the USA, however, this is no guarantee of wholesomeness.
Image credit: Wikimedia.